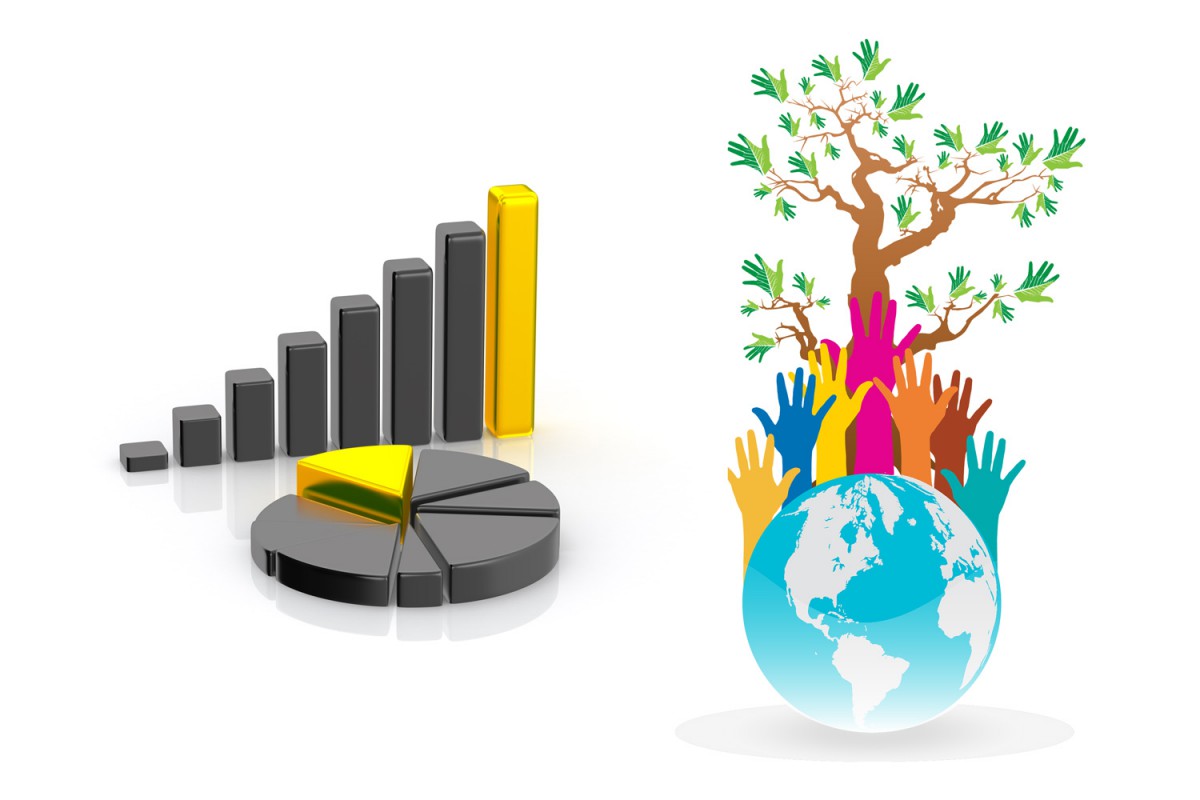 Harvard Business Review (HBR) compiles each year a list of what it finds to be the 100 best-performing CEOs. The 2015 survey included 907 CEOs from 896 companies and represented 46 nationalities in 30 countries. The selection of companies was based on S&P Global 1200. This index includes companies that account for 70% of the world's stock markets capitalisation.
The results of the 2015 survey were exciting and inspiring when a somewhat unexpected CEO took first place.
Widening the scope
In previous years, the HBR ranking was based entirely on financial data—returns to shareholders and change in the company's market capitalisation. However, in the 2015 survey, HBR added the companies' ESG (environment, social, governance) performances. The study relied on the calculations of the research firm Sustainanalytics to obtain reliable and comparable ESG data. HBR weighted the companies' long-term financial data relative to ESG engagement 80/20. Financial data was weighted four (4) times higher than the ESG data. Still, the widening of measures led to surprising changes in the top 100 list. If only financial data were taken into account, Amazon's CEO Jeff Benzon would top the list—just as he did in 2014—but because of Amazon's relatively poor ESG rating, he falls to place #87.
Representative imbalance
It can be noted that there are few women among the top 100 business leaders—only three of them were female. This imbalance is, unfortunately, representative; 3% of the CEOs in S&P Global 1200 index were women (2).
Unexpected winner
The CEO who ranked first was Danish Novo Nordisk CEO Lars Sörensen Rebien. He got the top score partly because of the company's excellent financial performance and partly because of the company's deep engagement in environmental and social issues.
Sörensen would also end up among the top 10 (#6) even if the ranking was based entirely on financial data. With the addition of ESG scores, he ended as number one.
The outstanding financial performance and created shareholder value are basically a result of the company's brave strategic decision to focus almost solely on the treatment of diabetes. Novo Nordisk currently has a dominant position in the treatment of diabetes, with a global market share close to 50%. The global growth of diabetes is the primary driver of the company's constant sales increase, profits, and market value. HBR estimates that close to 400 million people in the world are currently suffering from diabetes (1).
The main reason for the high ESG scores is partly the decision to offer insulin at a substantial discount to patients in developing countries and partly due to the company's responsible policy on animal testing.
Inspirational insights
In the November issue, HBR also did an interview with Sörensen. It is an inspiring interview and well worth reading (1). Here are some of my takeaways:
Sörensen believes that the reason he ended up on top of the ranking is "luck". As a CEO, you inherit the company from your predecessor. You can inherit a bad or a good company.
He believes that the award for the best CEO in the world embraces not only him. Sörensen sees himself as a leader of a team that built one of the world's best performing companies together.
When asked if the company is too dependent when focusing on only one disease, he replies that you should do what you're really good at. Diversification involves new knowledge, new technologies, new regulatory requirements, and changes in sales and distribution.
What if diabetes is cured? Sörensen's response is that if they are part of curing diabetes and, as a consequence, a big part of the business is lost, they can still be proud. They have achieved something that no other drug companies have been able to before. "It would be a phenomenal thing," he concludes.
Sörensen believes that "Corporate Social Responsibility (CSR) is nothing but maximizing the value of your company over a long period." He says that, if we continue to pollute our environment, new regulations will be introduced, which in turn means higher costs and higher energy prices. The same applies to social issues. We must care for and respect our employees and strive to become part of the community life in order for the company to be a good citizen.
Conclusion
It is exciting and inspiring to see a successful CEO who sees himself as the leader of a team and who takes brave strategic decisions led by clear values and deep social commitment. The outcome is a fantastic, profitable business that also seriously aims to be a responsible corporate citizen.
And what can be a better conclusion than Sörensen's statement: "The business of a business is business – but in a longer perspective."
1)    HBR, November 2015.
2)    HBR, January 2016.
Images: Adobe Stock.